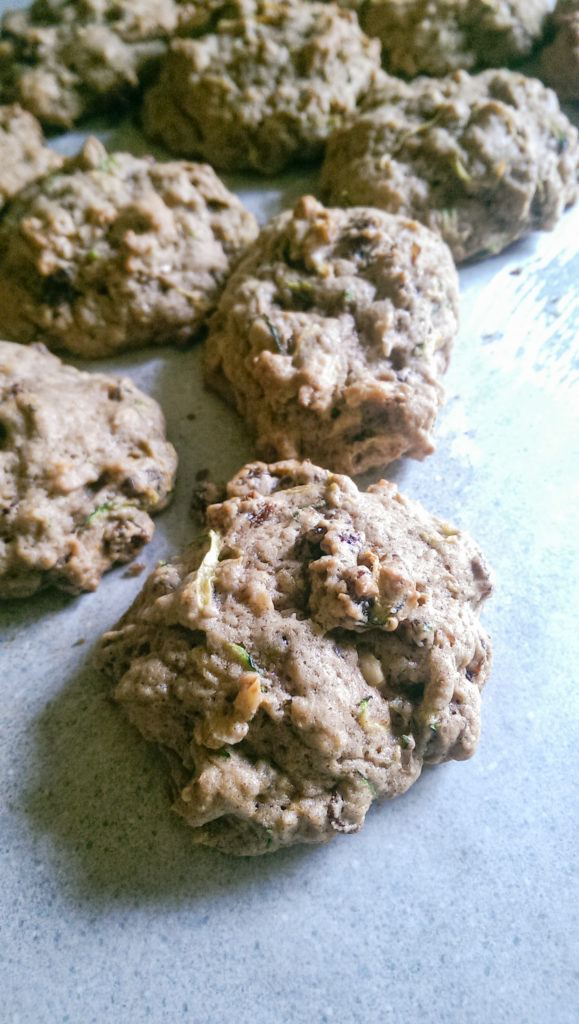 One of the things that I love about summer is that Zucchini is in a mass abundance this time of year. Everywhere you look, Zucchini is on sale at the grocery store, is at EVERY farmer's market, and everyone is talking about Zucchini on the grill, Zucchini bread, cake… etc. There is so much that you can make with Zucchini.  Trust me… I am only getting started (foreshadow….). My family is really big into Zucchini; so trust me when I say that I have a HUGE supply of Zucchini recipes.
This particular recipe comes from my awesome mother-in-law (Hi!!).  This is one of my husband's favorite cookies and it is one that I could honestly make all. the. time.  It has veggies in it, so it must be a health food right? Right. Glad we are on the same page.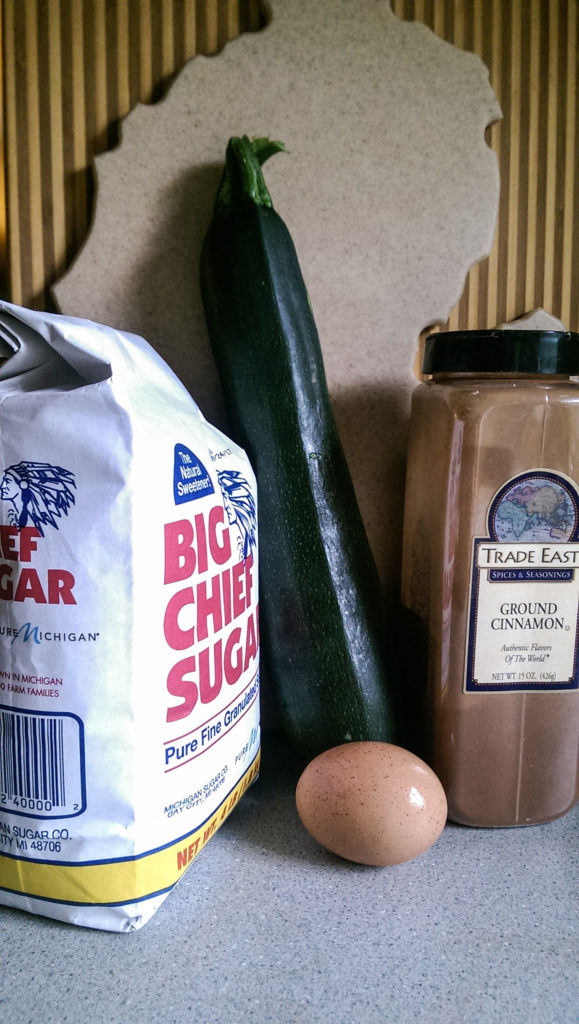 Michigan Ingredients: Sugar, Zucchini, Cinnamon, and a farm fresh egg.
Seriously how delish are farm fresh eggs? My little family loves them and to us they just taste so much better. Maybe it's mental… [maybe it's Maybelline].
There is a fresh produce stand that I pass everyday on my way home from work and we stopped there this weekend to get some delicious veggies. I would have taken a picture… but a big storm was rolling in and it was starting to rain. I will be stopping there more often, so believe you me; you'll get to catch a glimpse.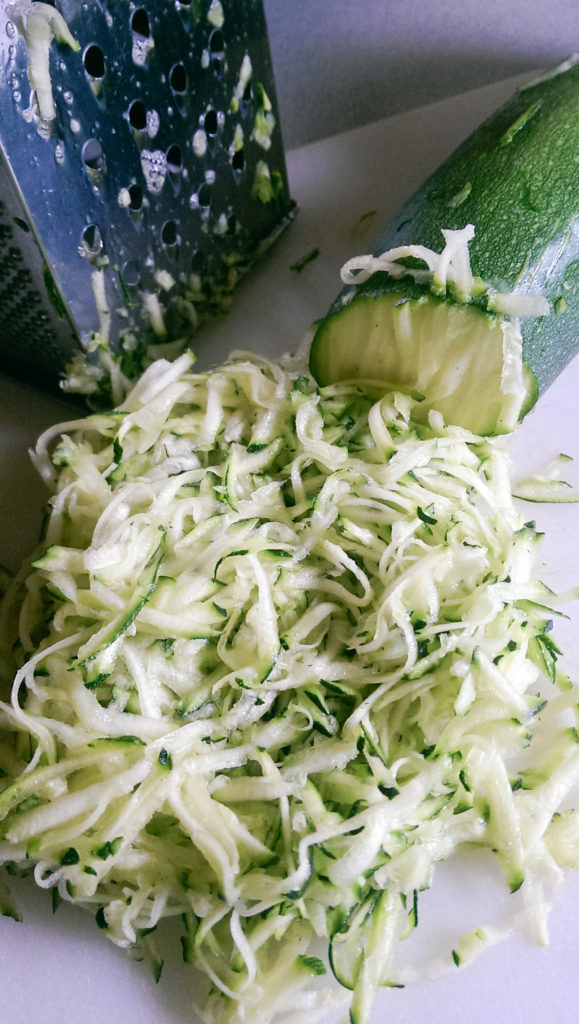 Shred (grate) your Zucchini.  You will need about a cup after the juice has been squeezed out.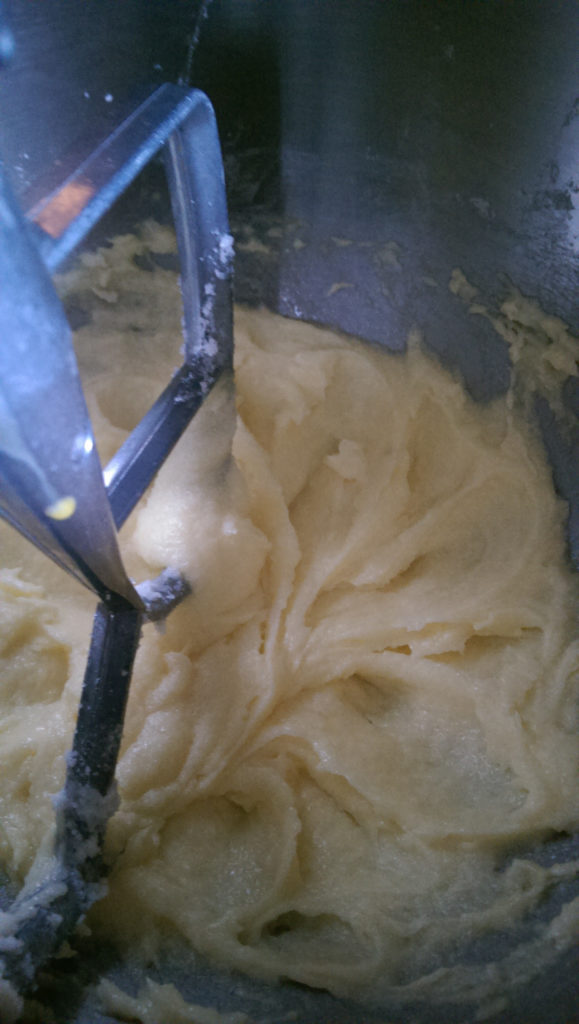 Cream your butter, sugar, and egg until fluffy-ish.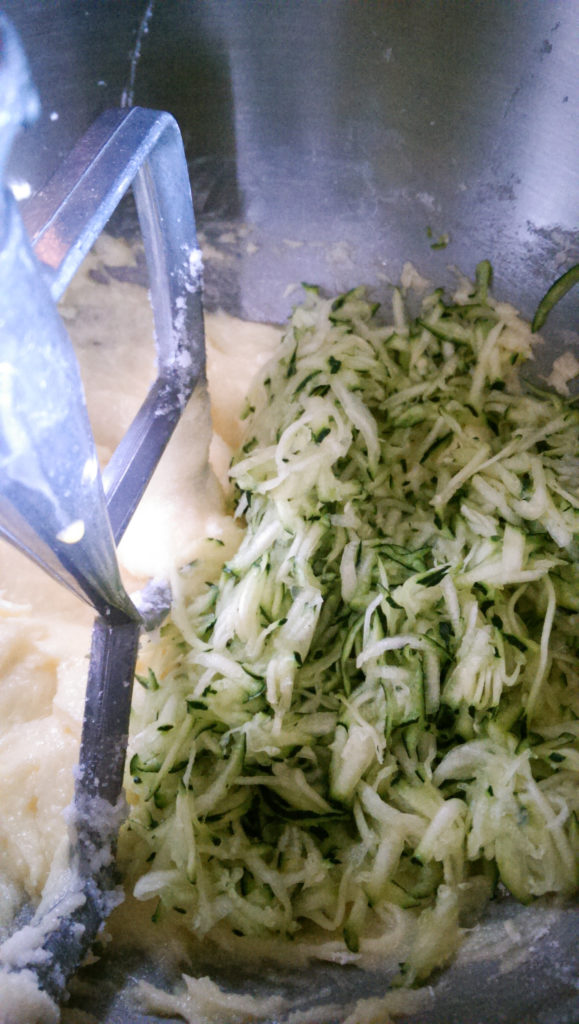 Add Zucchini…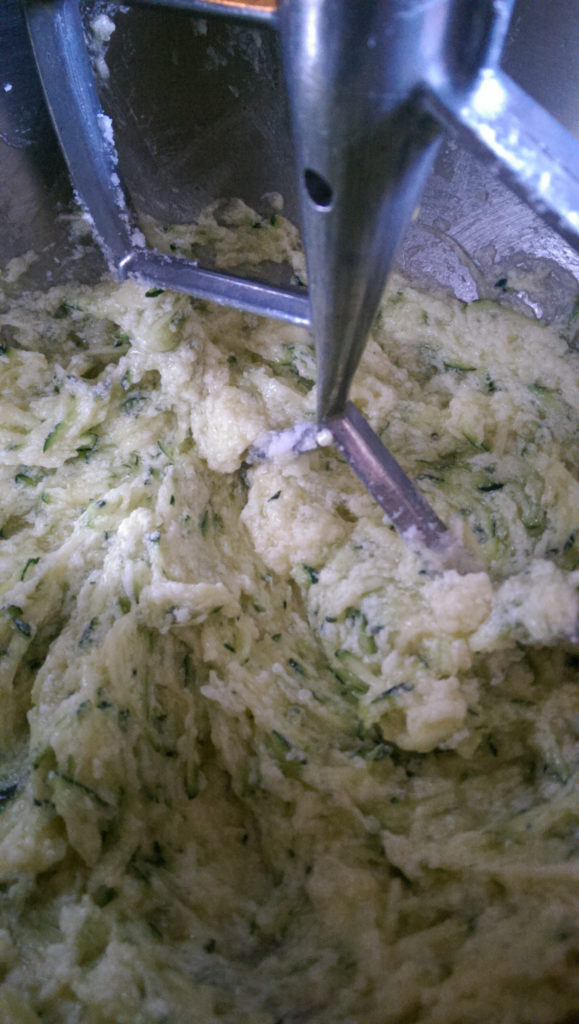 Mix until well combined.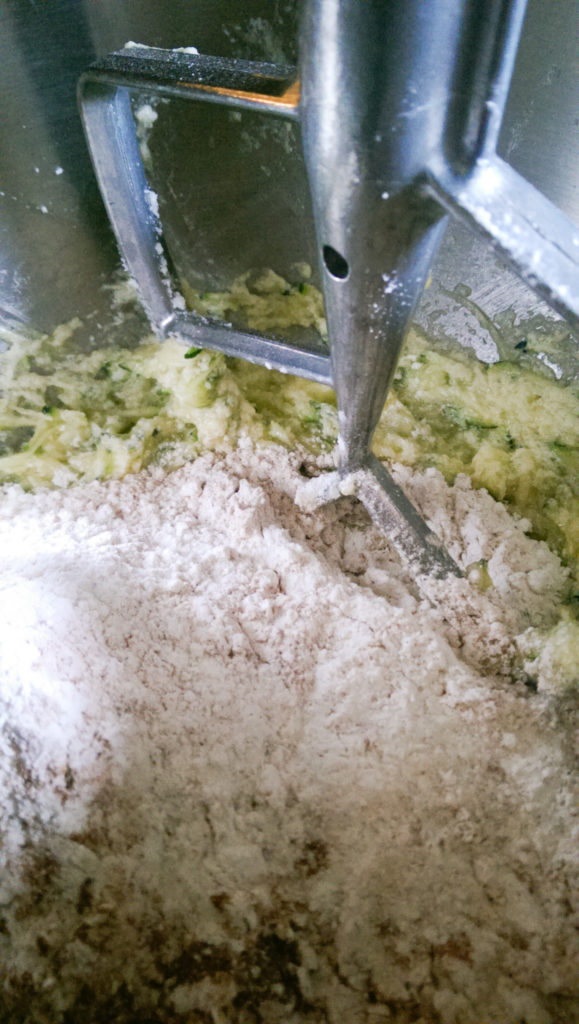 Add your dry ingredients…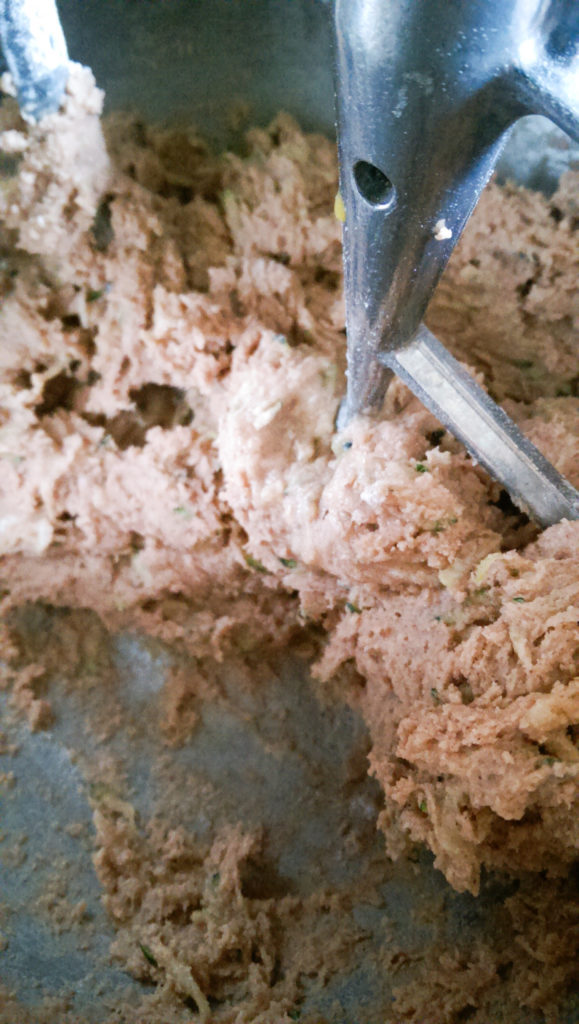 Mix until well combined. I promise that these cookies are not pink. For some reason, the lighting must have changed a bit… like…. the sun came back out for a second. It was storming when I was making these cookies.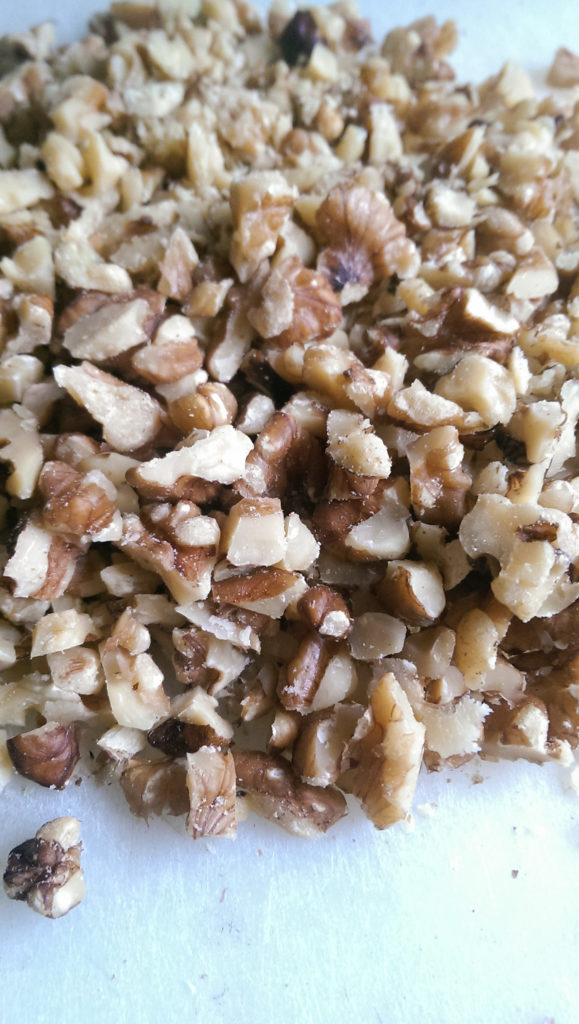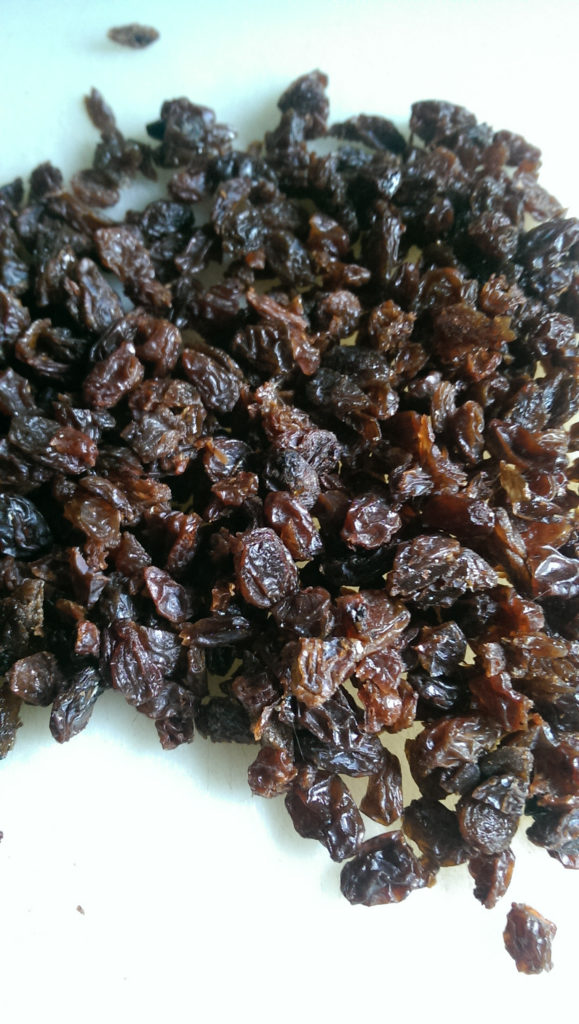 Chop your walnuts and raisins. You don't have to chop the raisins if you don't want to, but I did this time so that my sweet Doll-Face (daughter) could eat a cookie (or 2).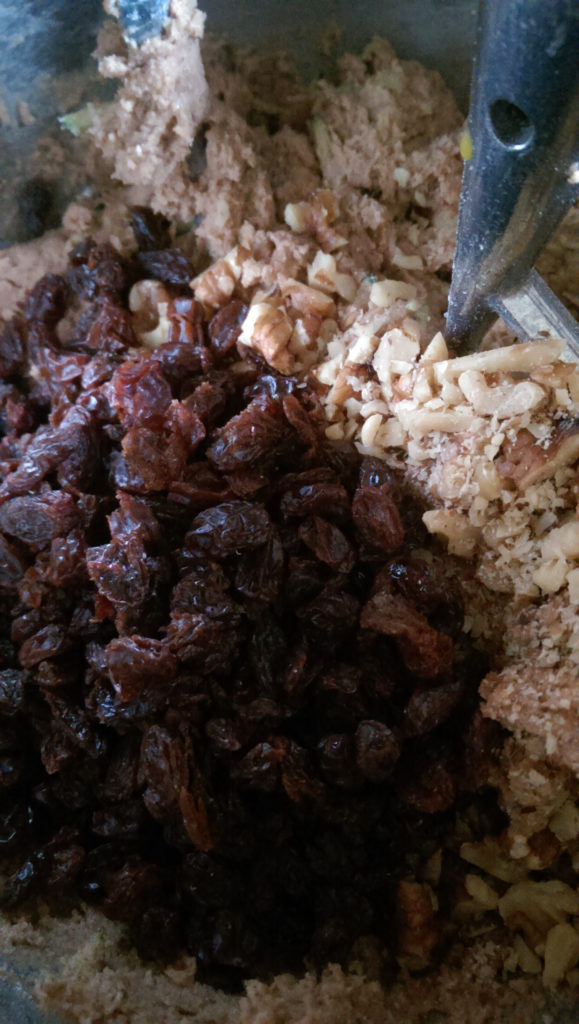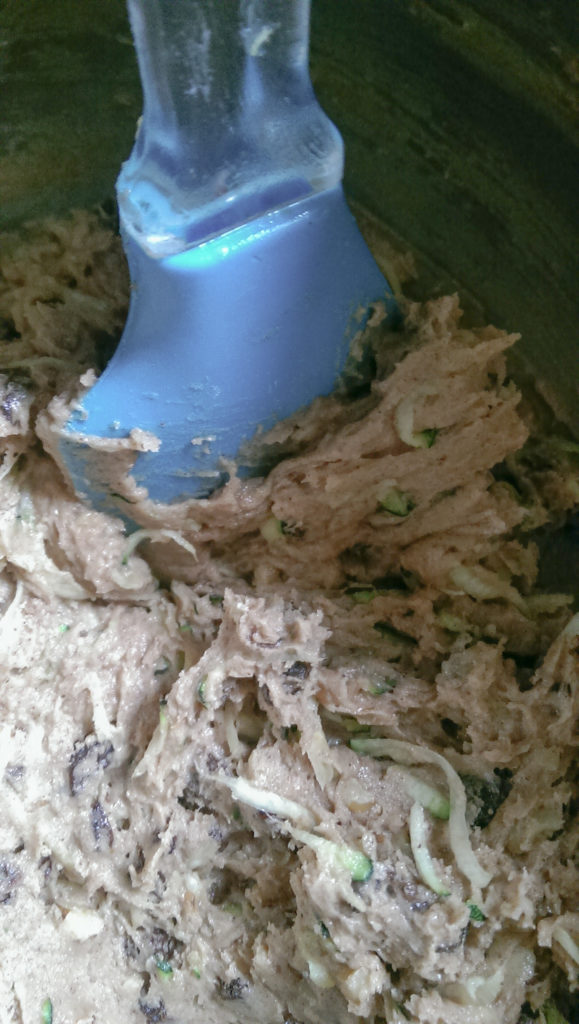 Fold in the chopped walnuts and raisins until evenly distributed. Now would be time if you want to chill your cookie dough for a couple hours.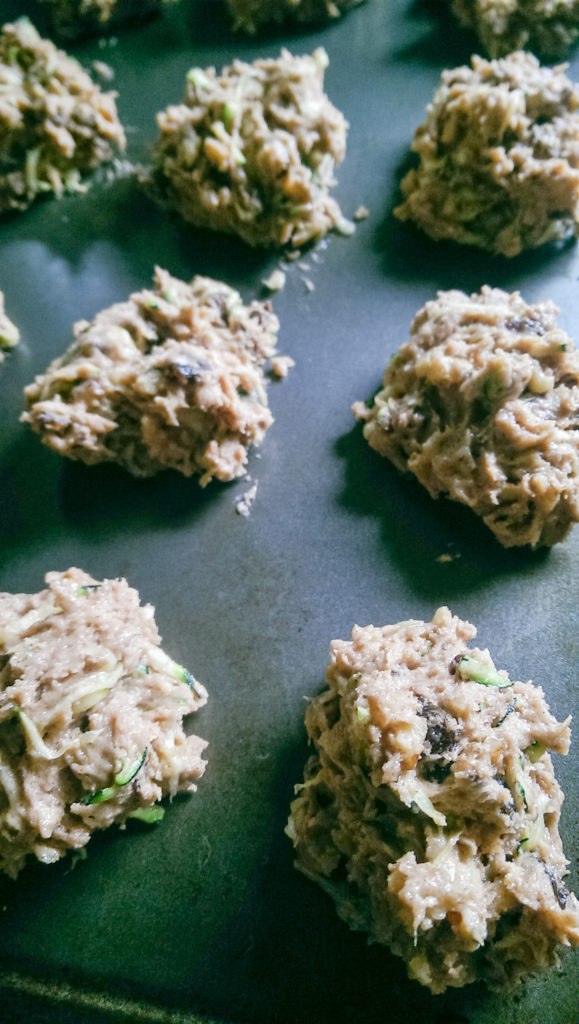 I decided to forgo that this time and bake right away. Preheat your oven to 375 degrees and drop (by large spoonfuls… because c'mon… we're making cookies people!) by spoonfuls. The size of your cookies will determine how many this recipe will yield. My size cookies yield roughly 18 cookies.  Bake for 12-15 minutes.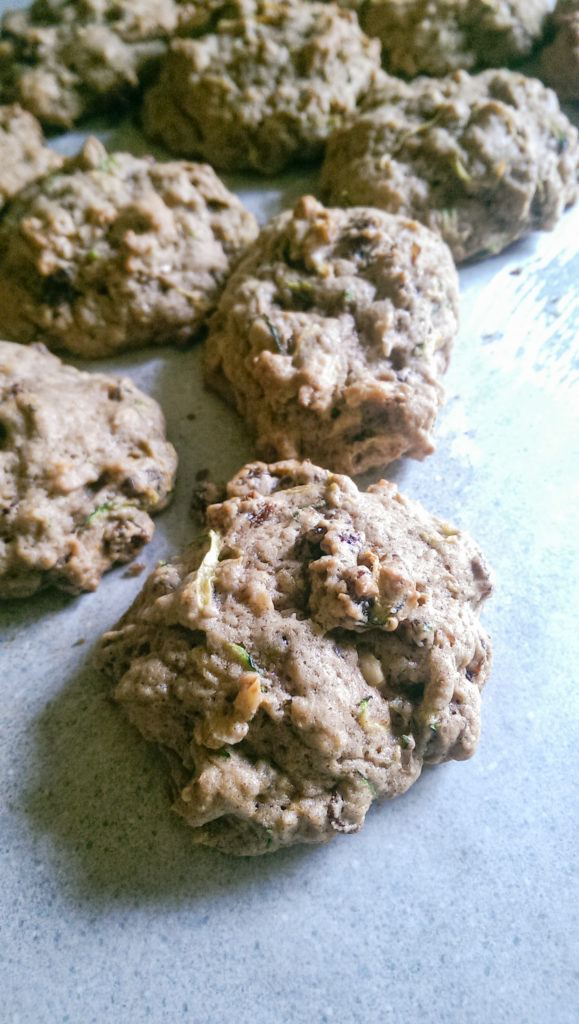 Seriously, these are the best cookies. They have a cake-like texture, which is fluffy and omg so good.  I am so appreciative of my mother-in-law for introducing me to these a while (and I mean a while) back.  You could…. not I'm not saying that I do… all the time eat these for a quick breakfast – just saying!

Zucchini Cookies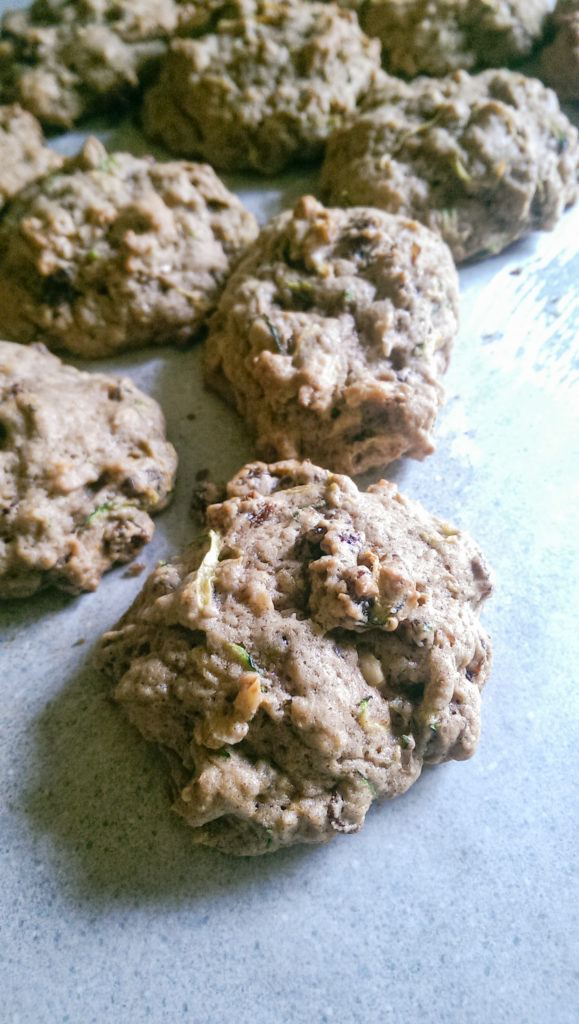 A simple Zucchini cake-like cookie recipe that one would consider healthy.
Ingredients
1 cup Sugar (white)
1 stick Butter (1/2 cup), softened
1 Egg
1 cup grated Zucchini
2 cups Flour
1 tablespoon Cinnamon
1 teaspoon Baking Soda
½ teaspoon Salt
1 cup Chopped Walnuts
1 cup Raisins
Instructions
Beat your sugar, butter, and beaten egg together in a large bowl.
Squeeze the excess juice out of your zucchini and mix into your sugar and butter mixture.
Combine your flour, cinnamon, baking soda, and salt into a separate bowl. Add to the zucchini mixture and mix well.
Fold in your chopped walnuts and raisins.
Chill for two hours (if desired) or set oven for 375 degrees.
Drop dough on a cookie sheet and bake for 12-15 minutes.