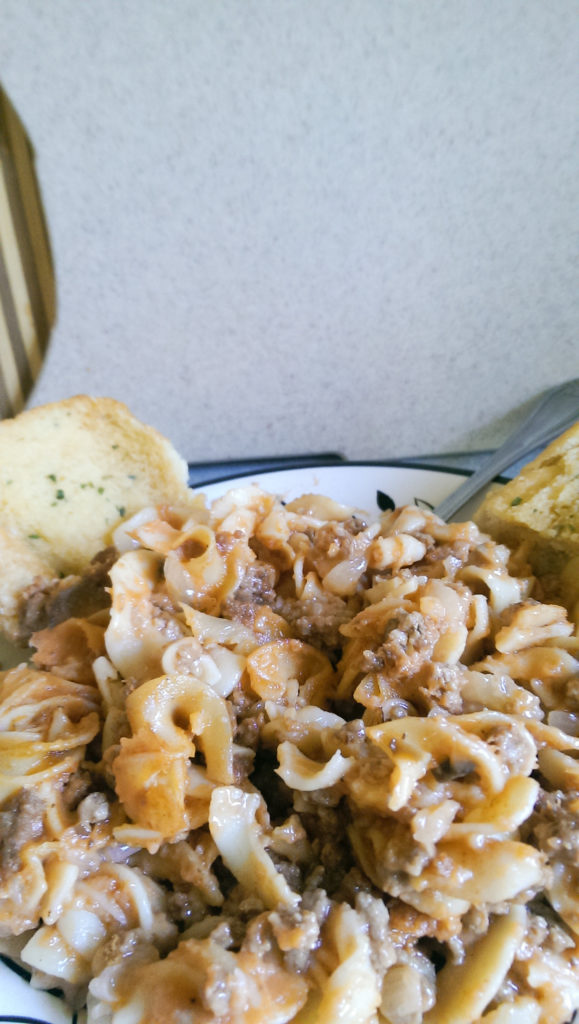 This Michigan weather… LOVE IT!! I am on cloud 9, over the moon, etc. over this weather. Isn't it the greatest to bundle up when you go outside? This is THE perfect weather. Side note: The only thing that is a downer….. (well now is..) is when I go running, I need to be mindful of my little running buddy and the cool crisp air. Which… don't get me wrong, is just fine. I just push those runs a bit later in the day; but I know that those days are numbered…
BUUUUUTTTT! Casseroles, comfort foods, desserts, cookies…. it's the baking season! It's the, "let's turn on the oven and heat up that kitchen." 🙂
Whenever I tell someone that we're having Zamazetti, they always say they same thing…what is that. Well my friends, this is one  of THE best quick, weeknight family meals. It is something that you can make the cream of mushroom soup from scratch (just an added 10 minutes to prep) or do it mega quick with canned.
This recipe comes from my dad's mother. I believe she may have gotten it from either her camping group or… maybe another family member? Either or, this is a family favorite.
I don't know how many times we have made this casserole… too many to count/keep track of apparently (Ha!!). But if you want to have a quick and somewhat cheap meal, this is it.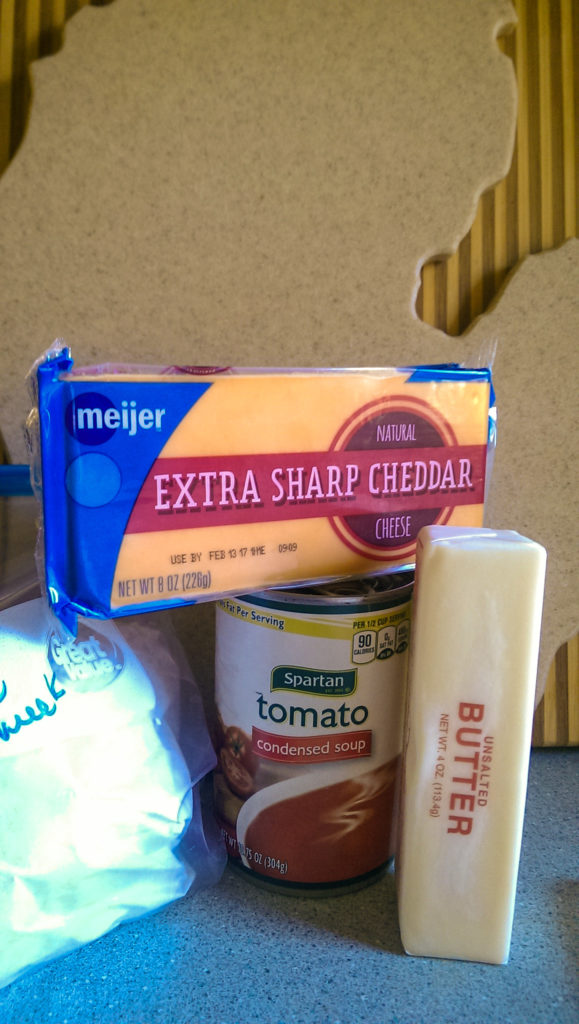 Michigan Ingredients: Meijer Cheese, Meijer Butter, Spartan Tomato Soup, local ground beef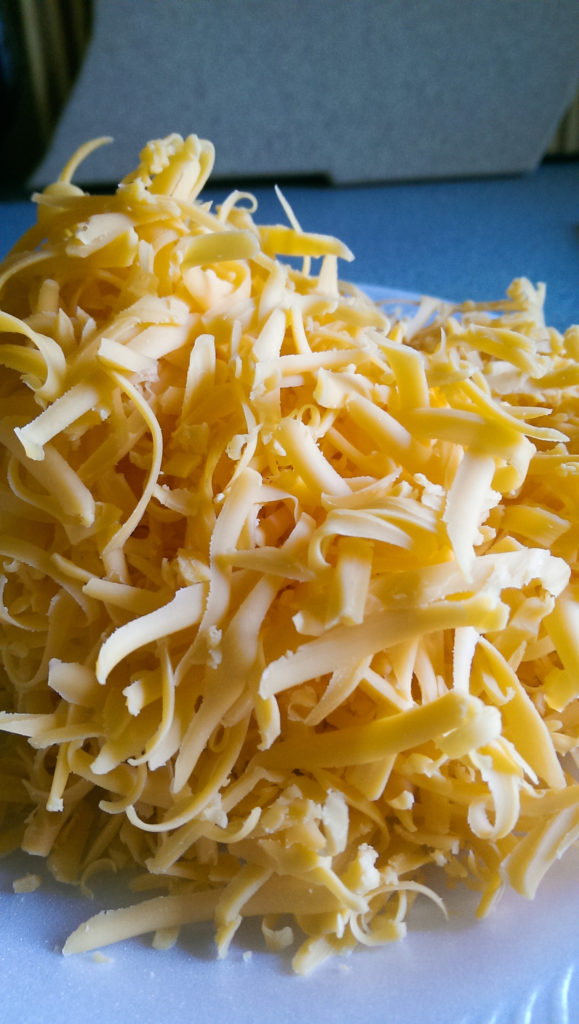 Please, use a block of cheese and shred it. It's what dreams are made of.  Plus, there is no weird powder that prevents clumping. I actually got rid of a bag of cheese because I thought it was mold. Brand new, only a week old… That's when I made the switch…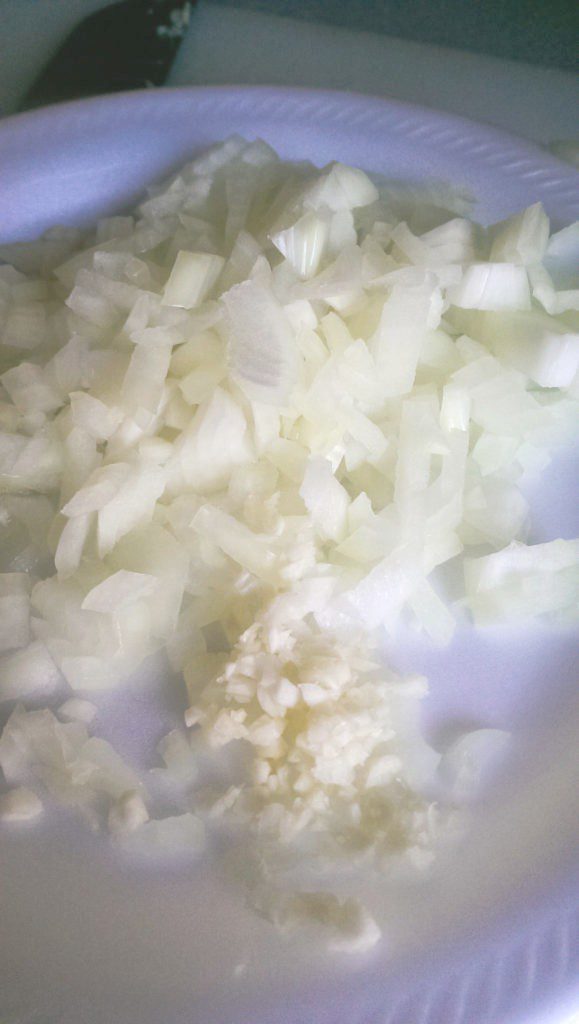 Chop your onion and garlic and set aside.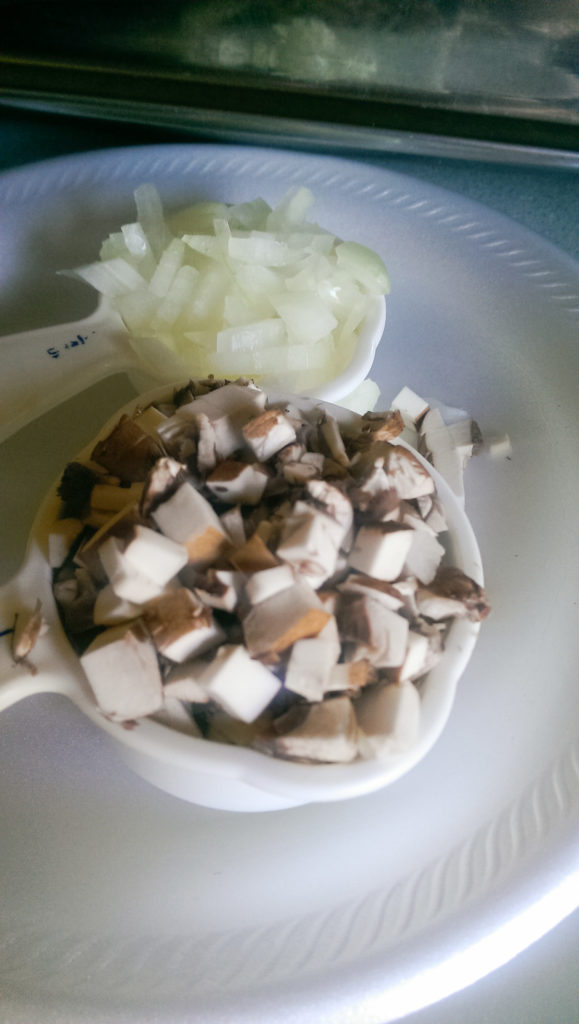 Let's start the cream of mushroom soup from scratch. If you want, you can simply use a can of cream of mushroom soup. For the full recipe and amounts, please visit Simply Scratch.  She is amazing and I love love love her site.  Chop another small onion and about 3-4 portabella mushrooms.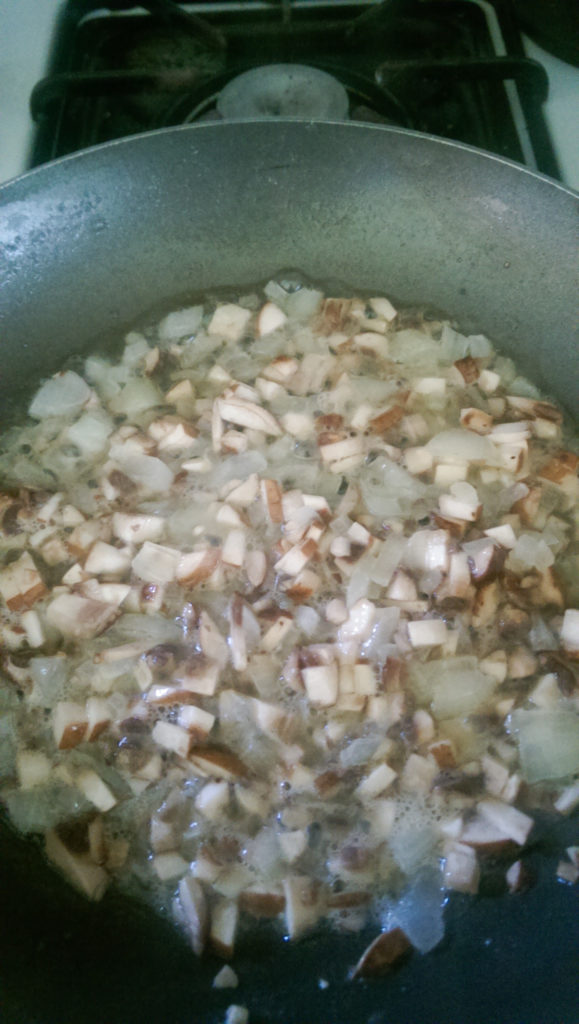 Melt some butter in a skillet and saute your onion for a couple minutes, then add your mushrooms. Saute for a few more minutes.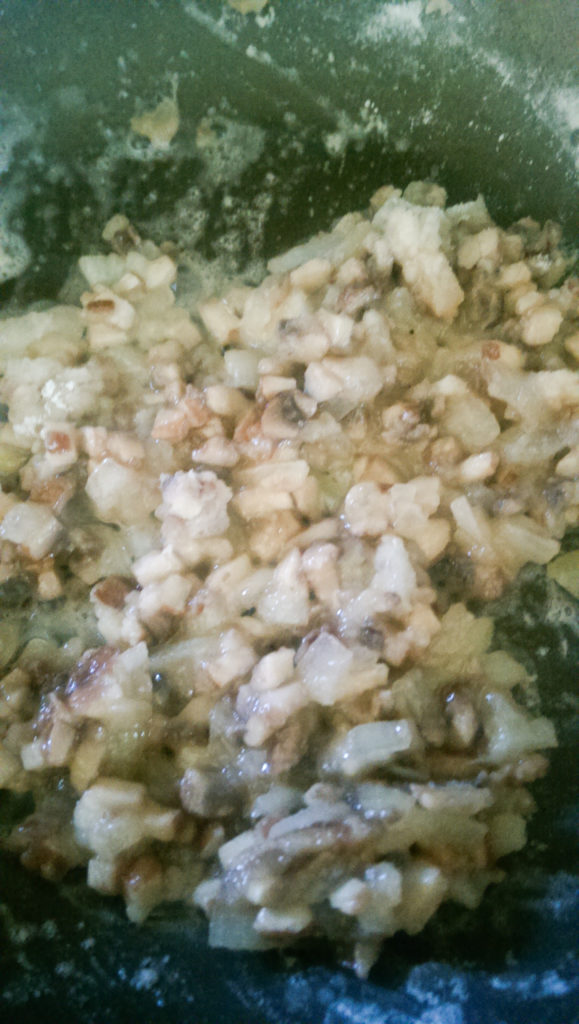 Add some flour. The flour and the butter are going to become friends and act like the thickening agent to the "cream of mushroom soup."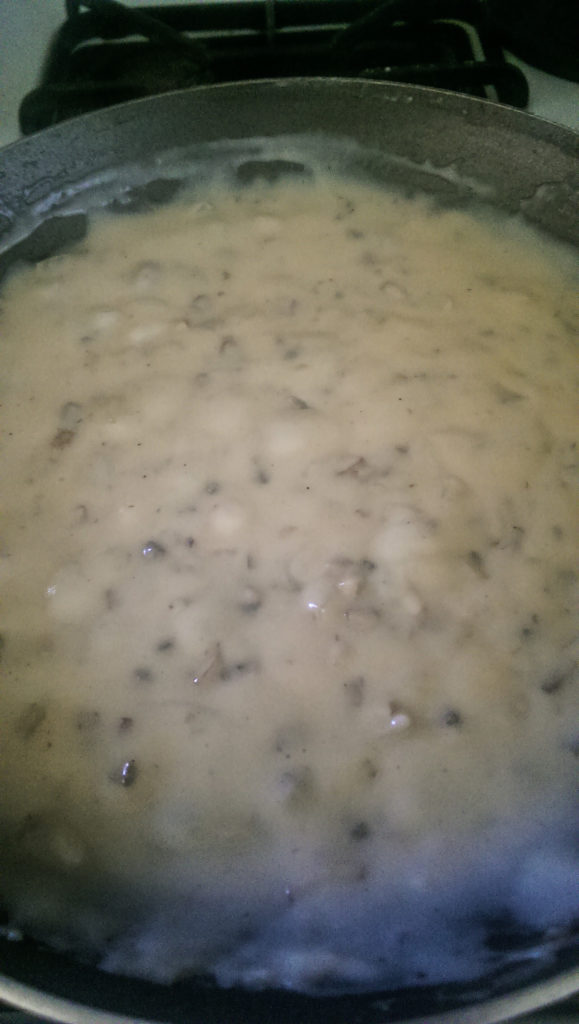 Whisk in some veggie broth and bring to a bubble.  Salt and pepper to taste.  Try not to eat the entire pan because oh my goodness!!! So good!
Now the start of the Zamazetti (you know… in case you wanted to just use a can of cream of mushroom soup). Start some water in a large pot for your egg noddles. You know, multi-task.
Brown your beef, drain, rinse and set aside and forget to take a picture… lol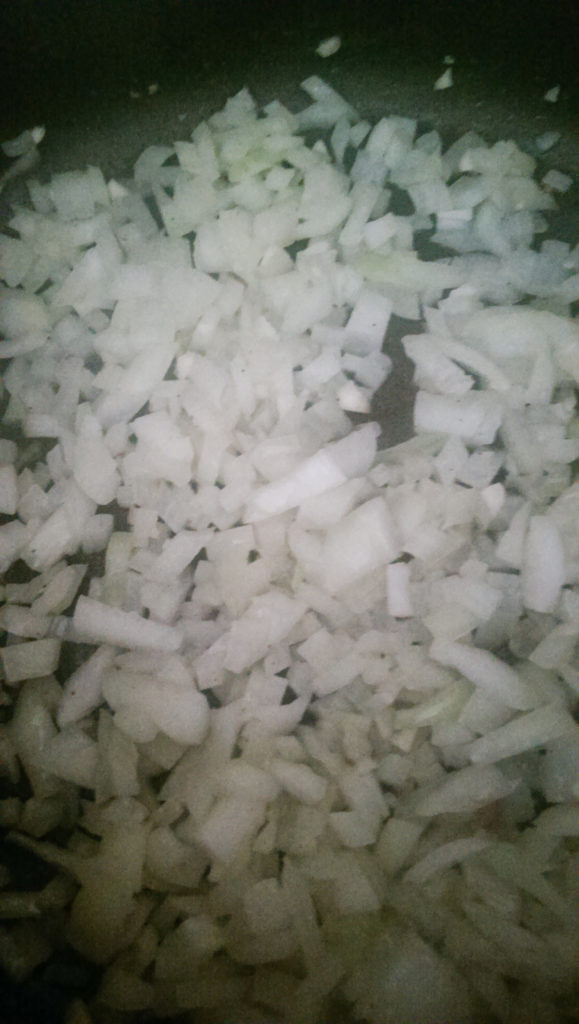 Saute your onion and garlic in some olive oil (you know the onion and garlic we chopped earlier and set aside?) until translucent.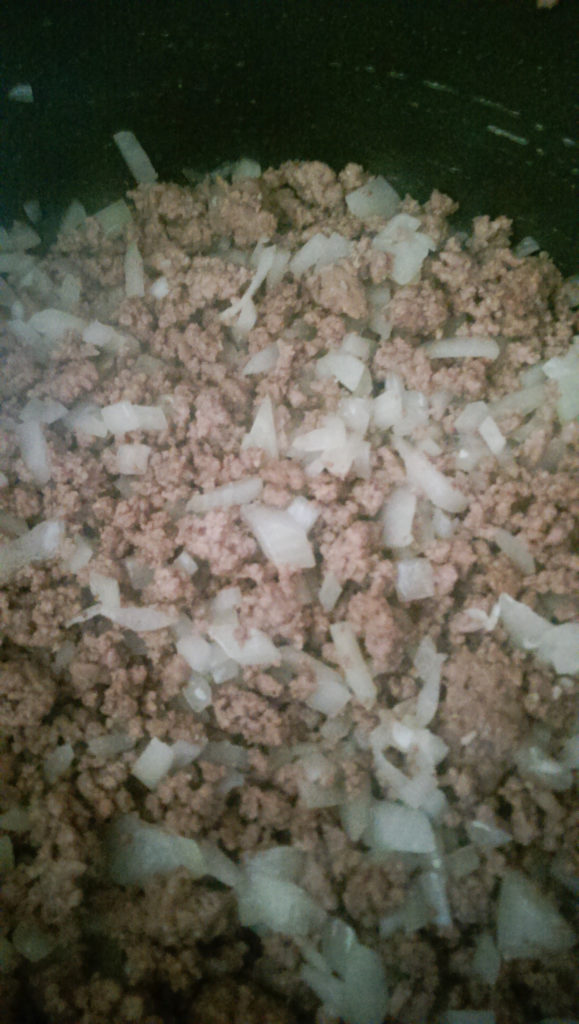 Add your meat back to the onions and garlic. Salt and pepper "to taste."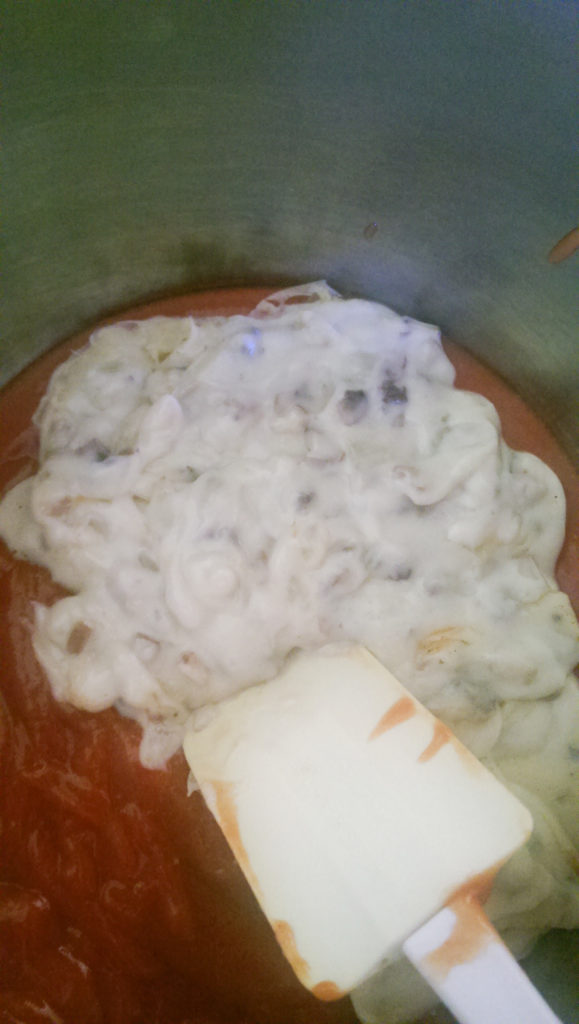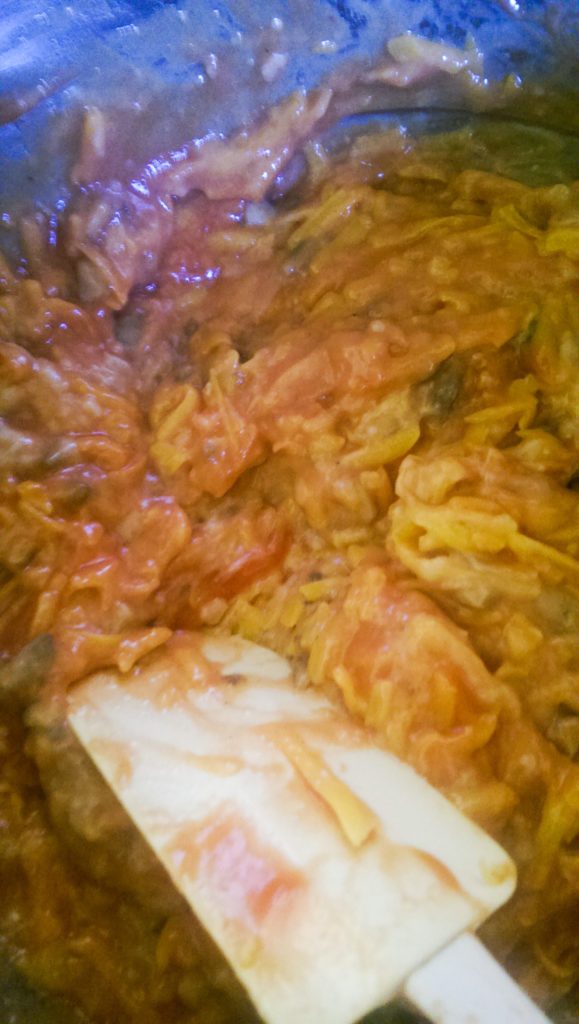 You know how casseroles have a "sauce" slash….. cream mixture that makes it so the casserole doesn't dry out… this is that sauce. Combine your cream of mushroom soup, tomato soup, and shredded cheese. Sometimes I'll hold some cheese to put on top before baking, but…. I apparently wasn't feeling it, and wanted to show that it is still just as beautiful of a dish without a cheese top.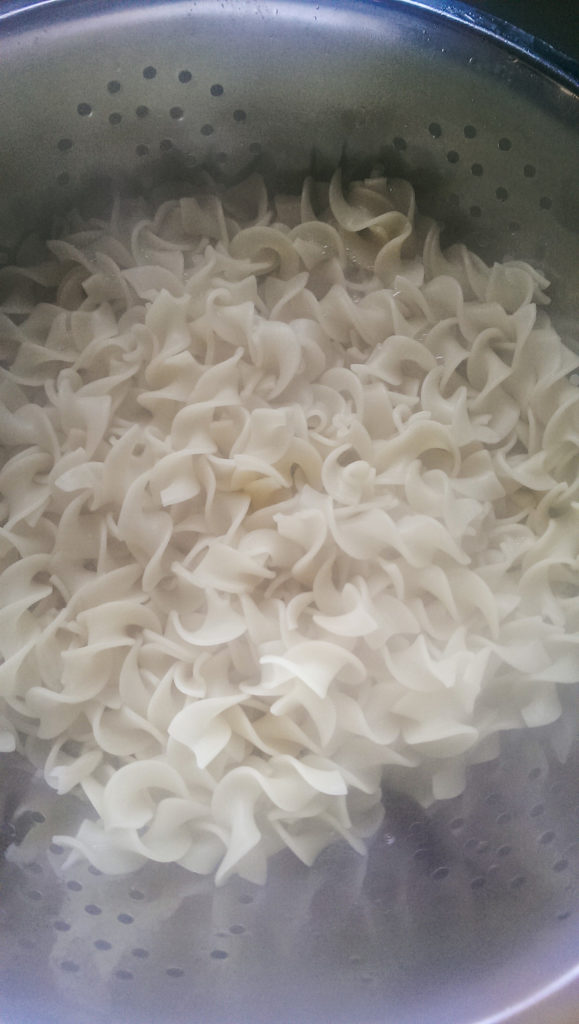 By now, your water has boiled, and your noodles are done.  🙂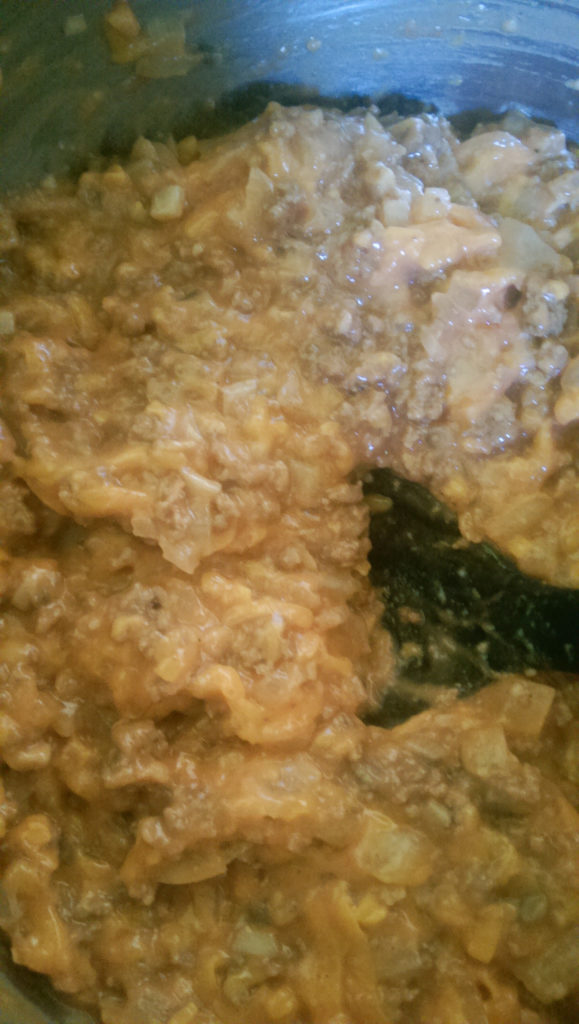 Add your noodles and beef mixture to the sauce mixture. Go ahead and take a little nibble…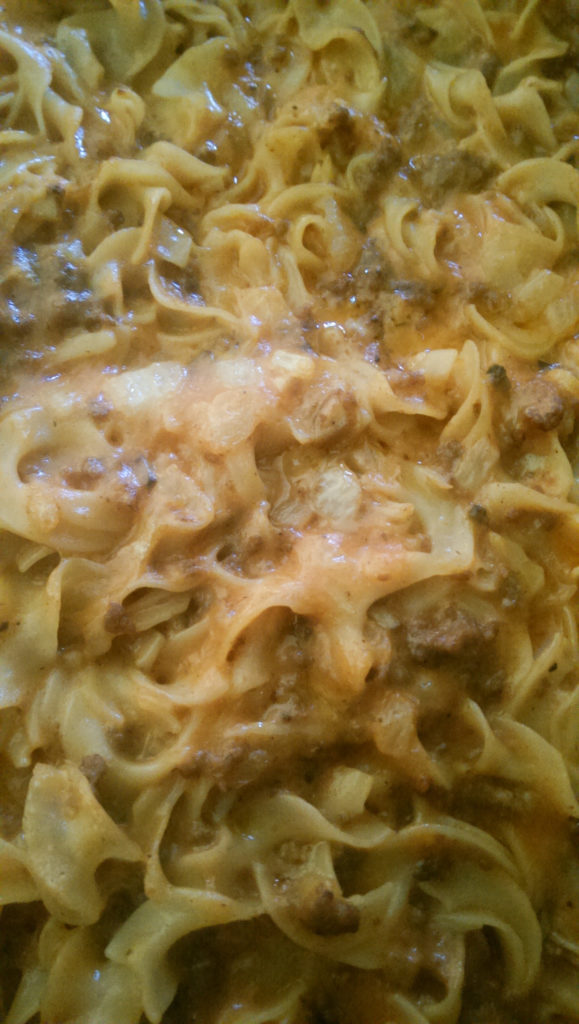 Place your casserole into a 9×13 pan and bake at 350 for 20-25 minutes until bubbly.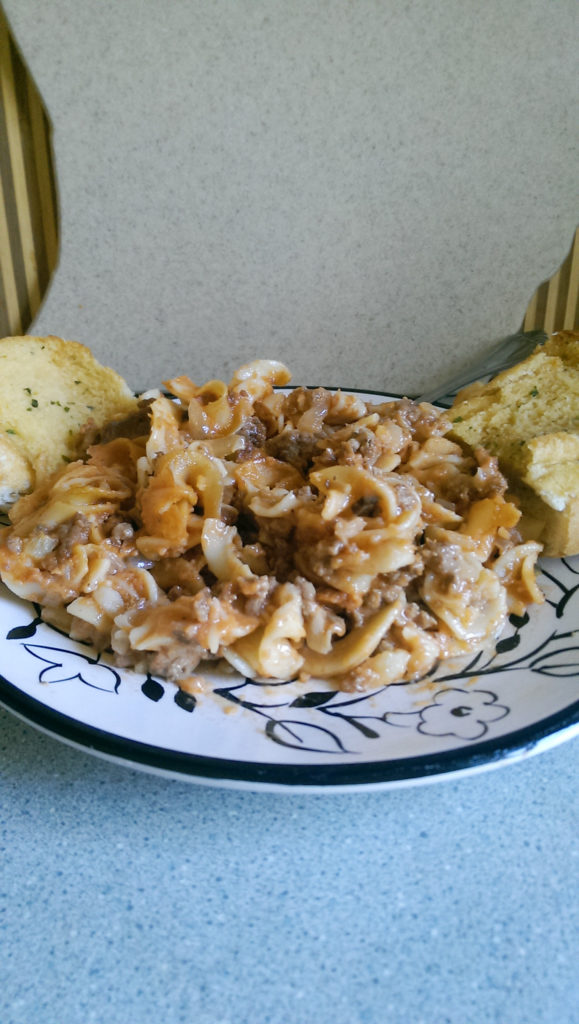 Serve this casserole with garlic bread and love.  This is a casserole that even your pickiest of picky eaters will eat. My daughter eats this like crazy. Mind you she didn't eat the meat, but that's a different story for a different time.

Zamazetti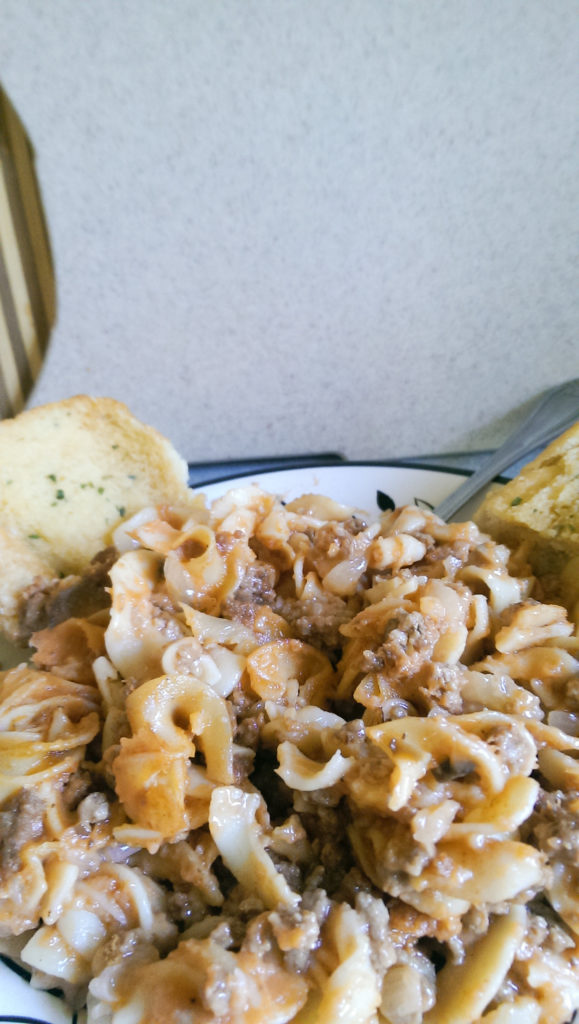 A casserole dish that is comforting and perfect for any weeknight dinner!
Ingredients
1 pound Ground Beef
1 Onion
2-3 cloves of Garlic
Olive Oil
1 can Tomato Soup
1 can Cream of Mushroom Soup (or from scratch*)
1 Block of Sharp Cheddar Cheese (2 cups), shredded
1 package of No Yolk Egg Noddles
Instructions
Start some water for your noodles.
While your beef is browning, chop your onion and mince the garlic and set aside. Once the beef is browned, drain and rinse.
Saute your onions and garlic in olive oil until translucent. Add your beef back to the pan. Salt and pepper to taste.
In a large bowl, combine your tomato soup, cream of mushroom soup, and shredded cheese.
By now, your noodles are either just being added to the water or are done. Add your noodles and beef to the "sauce" mixture.
Bake at 350 degrees for 20-25 minutes until bubbly. Serve with garlic bread.
Notes
Note: You can make your cream of mushroom from scratch like in the blog post. Please go to
Simply Scratch
for said recipe 🙂